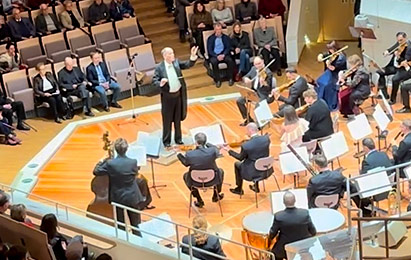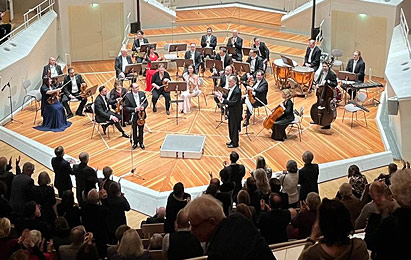 Hungarian Philharmonic Chamber Orchestra
This Hungarian orchestra was founded by Antal Barnás in 1999. Its members come from leading orchestras of Budapest. Within a short time this ensemble has earned an excellent fame in whole Europe (Vienna:Golden Hall of the Viennese Musikverein, Moedling, Graz, Steyr, Salisbury, Stadthagen, Frankfurt/Oder, Pasewalk, Freising, Freyung ...) and is a
fixed part in the European culture scene. There did come out already 4 CDs with music from the Barock to the Modern.
Under Antal Barnás' conducting the orchestra has become an orchestra of highest artistically level. This certifies the great success with the audience and also the press.
The Hungarian Philharmonic Chamber Orchestra and Antal Barnás every year undertake a New Year's concert tour through Austria, Germany and Switzerland and perform at many different festivals and in a lot of European concert halls.